About the Midwest Collegiate League: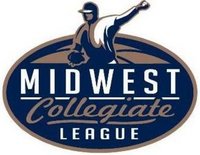 The Midwest Collegiate League announced its formation as America's newest collegiate summer wood bat baseball league with four founding member clubs in the fall of 2010. Since then, the league has expanded to six clubs: Bloomington Bobcats, Crestwood Panthers, DuPage County Hounds, Joliet Generals, Northwest Indiana Oilmen, Southland Vikings. The 2020 season will feature the MCL Minutemen in place of the Bloomington Bobcats due to the COVID-19 pandemic.

The MCL plays a nine-week, 50-game regular season schedule in addition to holding an All-Star Game and postseason league playoff.

For more information on the Midwest Collegiate League, please email League Commissioner Don Popravak at commissioner@midwestcollegiateleague.com.