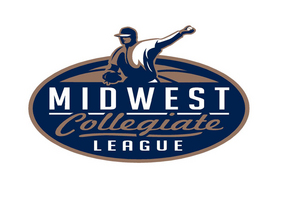 After losing by just one run in the third game of a best-of-three playoff series last season, the Bloomington Bobcats are looking to make it through the MCL Playoffs and bring Bloomington its first ever MCL Championship. Although the Bobcats have made the playoffs the last three seasons, including an appearance in the MCL Championship Series against the Southland Vikings in 2017, the Bobcats' general manager Mike Brown is confident that this season will end with a win for the team.
The difference this season, according to Brown, will be a focus on more consistent pitching, a deeper pitching rotation and overall team speed that will allow the team to manufacture runs and play stronger defense in the field.
"Every year we're aiming to make it to the championship," Brown said. "We've done it before and, with more consistent pitching and better team speed, we can do it again."
Manager Jake Wegner, who at only 21-years-old coached the team to a 19-24 regular season record and fourth place finish last season, will return for another season with the Bobcats. Wegner, who's well known in the Bloomington community for his achievements on and off the field, including fighting and beating cancer twice during his late teens, will be responsible for putting Brown's strategy into action.
"He really has the respect of his players and has taken to the task well," Brown said. "Like any young coach, he's going to learn things along the way. But with a year of experience under his belt, I'm excited to see what he'll be able to do this season."
"We're going to compete every game and try and pull out some wins," Wegner said. "The bats will come and go at times, but with strong starting pitching, solid relievers and good defense, we can win a lot of games."
Heartland Community College duo Peyton Dillingham (Heartland CC / Normal, Ill.) and Jack Gilmore (Heartland CC / Bloomington, Ill.) will be a key part of the Bobcats' offensive and defensive efforts this season. This past season with Heartland CC, Dillingham posted some impressive numbers, including 28 RBIs, a .30l batting average and 51 fielding chances without an error in the outfield. Gilmore, a pitcher, posted five strikeouts and allowed only one walk in his eight and two-thirds innings pitched in relief.
"We have a lot of young guys and young pitchers, including Gilmore, joining the team this year," Wegner said. "These pitchers and relievers are going to give us a chance to win as many games as we possibly can. We might even win the regular season, but we'll make the playoffs for sure."
Dillingham and Gilmore will feel right at home when the Bobcats play some of their home games in The Corn Crib, also home to the Prospect League's Normal CornBelters and the Heartland CC baseball, softball and soccer teams.
"We have the Heartland guys on our team, so for them it's like playing back at home," Wegner said. "The surface is turf, so it's smoother and faster than what some of the other players are used to at O'Neil Park."
"Being in a stadium is just a great feeling," Brown said. "It's always nice to play in front of a crowd and those games will give us an opportunity to do exactly that. The kind of energy a team can draw from a packed ballpark is incredible."
The Bobcats will open the 2019 season with a home doubleheader on Tuesday, May 28 against the Crestwood Panthers.