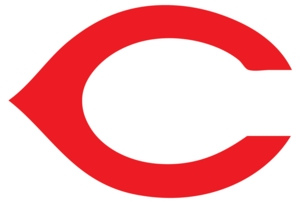 Normal, Ill. – June 1, 2019 – Following an Opening Day loss against the Northwest Indiana Oilmen on Friday night, the Crestwood Panthers underwent a rapid turnaround, traveling to Normal, and sustaining an 11-0 defeat against the Bloomington Bobcats on Saturday afternoon.
Through the game's first two innings, the Panthers trailed by only 2 runs, while producing 6 total baserunners, none of which, however, came in to score. Starting pitcher Matthew Manous (University of Colorado / Munster, Ind.), making his Panthers debut, settled in early on, striking out 4 Bobcats hitters. Unfortunately, however, trouble brewed in the third inning, as Bloomington's first 6 batters reached base, plating 3 runs. In total, that inning saw the Bobcats produce 10 baserunners, along with 7 runs scored. Manager Isaac Valdez commended Manous' performance, yet also addressed the displeasing 11-0 final score.
"Manous started off the game great, striking out 3 of the first 4 hitters. That was an impressive showing. He's a finesse-type pitcher, and I think that everyone who threw today was more on the finesse side. With that being said, we have to get early strikes, jumping on hitters early, and we have to get our secondary pitches over for strikes. Those are two things we didn't do, and that's going to be a recipe for an 11-0 game."
In relief of Manous, Jack Watkins (Triton CC / South Elgin, Ill.) pitched 3 strong innings, giving up only 2 earned runs and Michael Jahnke (Coe College / Lansing, Ill.) tossed a scoreless inning following Watkins' exit.
At the plate, the Panthers once again struggled to find a rhythm, recording just 5 hits across twenty-six at-bats (.192 batting average). Reggie Brock Jr. (Chicago State / Chicago, Ill.), Blake Soria (Prairie State College / Homer Glen, Ill.) and Nick Anderson (Kankakee CC / Highland, Ind.) accounted for 4 of the team's 5 hits.
"I was a little disappointed in our hitting today," Valdez proclaimed. "We've got to snap out of it. It's got to happen here sooner or later. The good thing is, we're going to get some reps. We have 2 games tomorrow and 1 on Monday. 3 games in 2 days will give us lots of opportunities to improve."
Across the Panthers' first 2 games on the season, the team has recorded 10 hits across fifty-five at-bats, corresponding to a .181 team batting average. As Valdez mentioned, the hope is that more opportunities will equate to an increase in offensive production.
Valdez is confident in his team's ability to bounce back, especially with a home doubleheader against the DuPage County Hounds tomorrow afternoon.
"With us playing at home tomorrow, hopefully, we can win both and get back on track. Then, we can take off from there for the rest of the season."
Games 3 and 4 of the Panthers' season are set to take place tomorrow afternoon at Howie Minas Field in Midlothian, Ill. Coverage starts at 1 pm on the Panthers Broadcasting Network, which is available via Facebook Live.