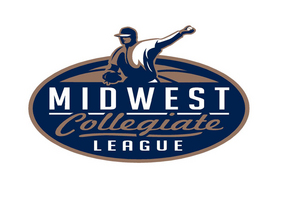 Whiting, Ind. – The MCL Minutemen were unable to write the storybook opening they hoped for the beginning of their franchise's history. Though they gave the Northwest Indiana Oilmen all they could handle, the hosts took care of business, saddling the Minutemen with a 5-3 Opening Day loss.
However, despite the negative result, manager Jack Murphy saw plenty of positives in his team's inaugural Midwest Collegiate League game. "Obviously, nobody likes losing," he said. "But we played hard the entire time. Our guys are starting to get more comfortable both in the batter's box and on the mound. We just need to clean up some things and limit our mistakes, we'll be good this summer."
Despite not pitching competitively in nearly five months, Jacob Frencl (Southeastern CC/Frankfort, Ill.) threw 96 pitches over the course of 4 2/3 innings in his first college-level start. It took some time to find his rhythm, allowing a run to score on a fielder's choice after loading the bases with two walks and a hit batsman, but he kept the Oilmen at bay from there on out. He struck out four batters and allowed only three earned runs on four hits in a tough-luck loss.
"Jacob was fearless on the mound today," Murphy said of his starter. "The thing I talk about most with pitchers is attacking the zone and throwing strikes, and they did a good job of that. There were a lot of walks and hit batsmen, but I think that's due to first-game jitters. He's only going to get better as the summer goes on."
Upon Frencl's departure, Norman Standish (South Suburban College/Highland, Ind.) and Cade Turner (Illinois-Springfield/Frankfort, Ill.) carried the Minutemen the rest of the way out of the bullpen. In their combined 3 1/3 innings of work, the duo allowed just one run on two hits, racking up five strikeouts. For Turner, this marked his first time facing collegiate hitters having graduated from Lincoln-Way North High School last spring.
"Norman [Standish] and Cade [Turner] were excellent," Murphy stated. "They did more than their part. Both guys stepped up and got outs when we needed them the most. They gave us a great chance to win, and that's all you can ask for."
After the Oilmen grabbed the game's first tally in the bottom of the first inning, both offenses laid dormant until the fifth. The Minutemen took advantage of wild Oilmen pitching and aggressive baserunning to take their first-ever lead. Ryan McCoy (Wabash Valley College/Frankfort, Ill.) slapped an opposite-field single and advanced two bases on wild pitches while Brad Miller (Illinois-Springfield/Oak Forest, Ill.) walked and took second base on the second errant toss. Brendan Collins (Wisconsin-Parkside/Lemont, Ill.) singled in McCoy and immediately stole second, drawing a wayward throw to push Miller across home plate and put them up 2-1.
Unfortunately, their lead was short-lived. Three successive two-out knocks and an error helped the Oilmen respond with three runs of their own. They tacked on one more tally in the sixth to give themselves a comfortable 5-2 cushion heading into the final three frames.
Down but not out, the Minutemen mounted a late rally in the eighth inning and gave Oilmen players, coaches, and fans a late-game fright. A two-out rally of their own, highlighted by more heads-up baserunning and sloppy Oilmen defending, brought the score to 5-3 and put pressure on the home team. Luck was not on the Minutemen's side though, as they could not scratch across the tying run, sticking them with a loss.
"The message in the post-game talk was all positive," Murphy said. "These guys played an excellent game. We never gave up and never looked defeated on the field. Now, we just have to learn from this and get better. We just need to get back in the swing of things. I truly think we are going to be a really good team this year."
The Minutemen will be back in action tomorrow at 3:00 as they face the DuPage County Hounds at Old Timer's Sports Complex in Lansing, Ill. Ryan Zimmerman and Thomas Gorski will have the call on the MCL Minutemen Broadcast Network via Facebook Live.